Video production company in Manresa (Barcelona)
WHAT WE DO
We are an audiovisual production company focused on companies. We make videos to promote their products and services. We understand the specific needs of the business world and know how to translate them into images in order to achieve businesss goals, build confidence and influence the user.
We work for small, medium and large companies. Either directly, or through advertising agencies, graphic design studios, photographers and other audiovisual proucers.
We have the flexibility to adapt to each case and face all projects with the same seriousness and commitment. No matter if is a large or small audiovisual production, they are all equally important for us.
In the same way, we feel comfortable managing a project autonomously or by a creative team that takes the reins and give us the guidelines to follow. We offer total control over the aspects of an audiovisual production with an optimal quality-price relation.
Within the audiovisual production for companies there are
three areas in wich we are highly specialized.
Product video
Advertising
Corporate video
Process video
Aspirational video
Sporting events
Commercial events
Business conferences
Product presentations
Streaming broadcast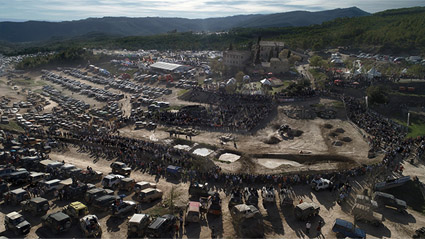 Online training
Streaming broadcast
Video tutorial
Internal business training
Workplace hazard prevention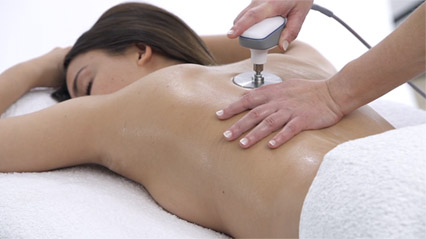 PREPRODUCTION
This is the initial phase of any audiovisual production. Here we need know all the information about the product or service on wich we will work and define what the objectives of the video are. This phase can involve a short conversation or several days of work depending on the complexity of the project. A good pre-production is important to avoid wasting and resources.
PRODUCTION
It is the implementation of the previous phase and where we will record the images that will be the basis of the video. It is essential to have your support and that of your team, as no one knows better the product or service we are working on. For this purpose you will always have an external monitor to be able to see everything that is being recorded and verify that it is correct.

POSTPRODUCTION
It's about shaping the final video with image editing, adding music, voice, graphics and everything that is needed. During this process we will keep you updated by sending you previews of the video so that you can validate how the project progresses. We will always make the changes you deem appropriate; a video will not be finished until you decide it is perfect.
ARCHIVE
Once the video is finished we save the whole project to our archive in case you ever need access to it. In the future you may want to update the video with new images, translate it into another language, or reuse part of the footage to make a different video. For any need you will always have your video footage available. We currently have more than 50Tb of archive material.
EQUIPMENT
We work with our own equipment to be able to offer a good quality/price ratio. We have the main components of an audiovisual production in duplicate, wich allows us to always have a plan B in the event of any incident. 
We have Sony cameras in the FS5 and Alpha7 range with the ability to work with 4K resolution, super slow motion (up to 240 frames per second) and extended dynamic range (HDR). We also have the most important accessories such as a mini-crane, a 3-axis electronic stabilizer, and sound and lighting equipment.
As for the post-production we work with Apple computers in the professional range such as the iMac and Mac Pro. We have a state-of-the-art SSD disk raid so that the whole process goes smoothly and there are no bottlenecks within the post-production chain. Naturally, we work with legal software licenses which allows us to be up to date and always have the latest versions.
You can see our work in the project gallery.
To clarify any questions do not hesitate to visit the FAQs section or contact us directly.